Revealing the seven most popular injection sites for Botox on the face.
Revealing the seven most popular Botox injection sites on the face.
What are the specific positions ? Let's take a look.!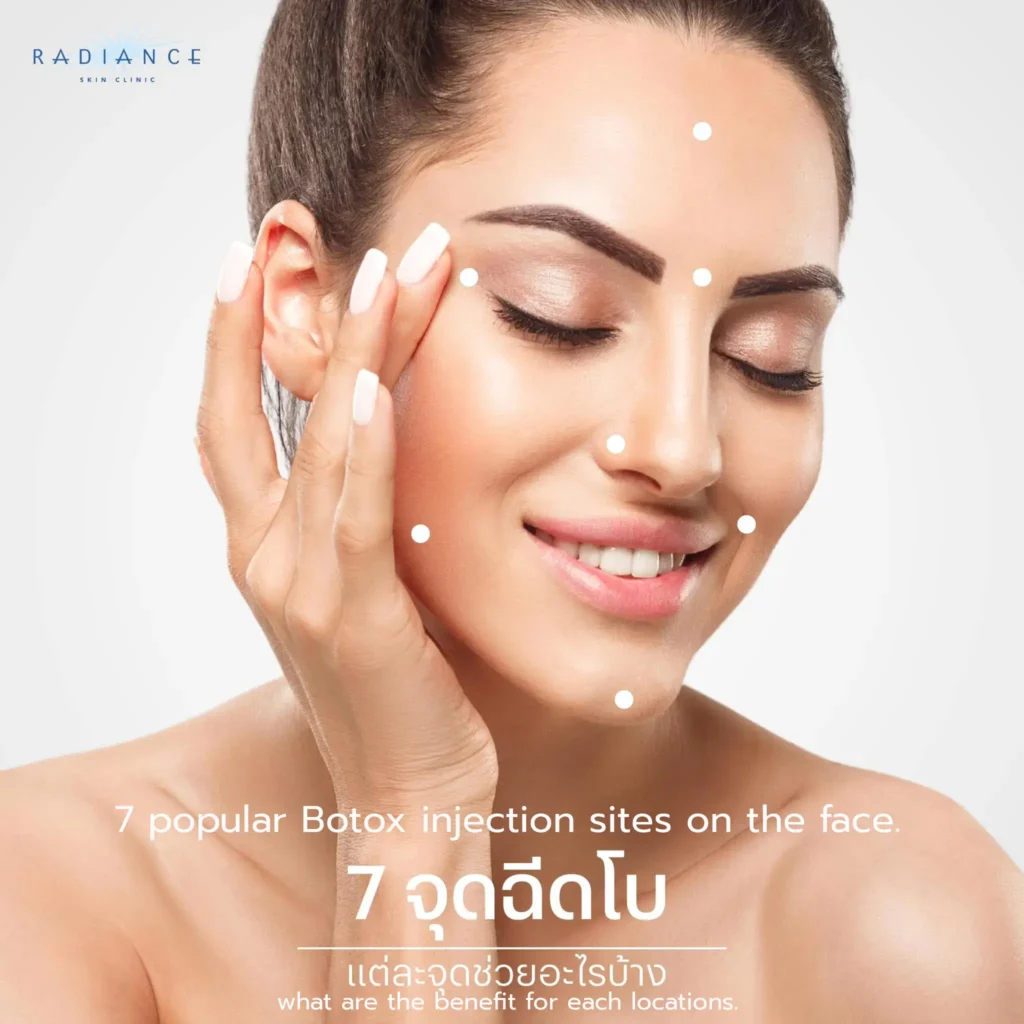 The popular injection sites for Botox on the face are often areas where wrinkles easily occur, such as crow's feet, forehead, between the eyebrows. It is also common to inject Botox for a facelift, in order to reduce the size of bulky muscles, shape the face, and make it more firm.
For more information click > Botulinum toxin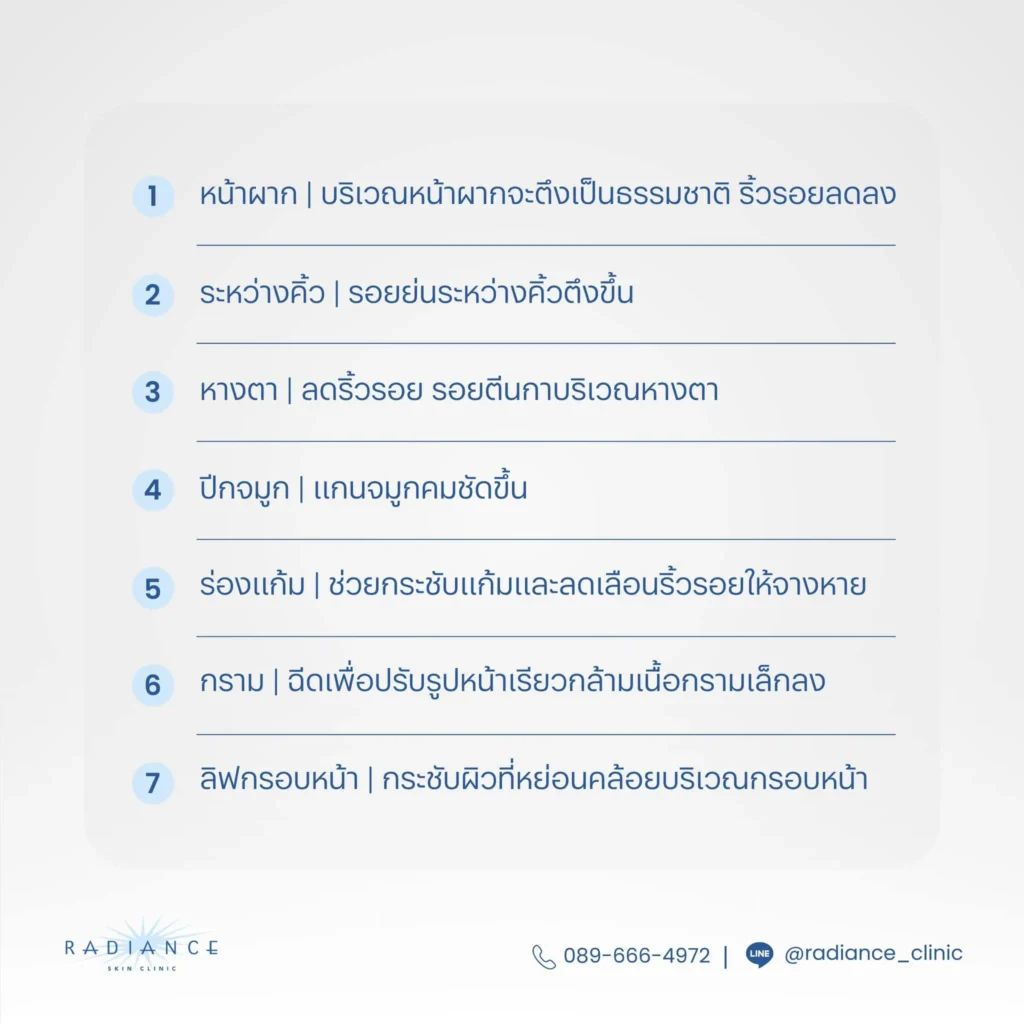 The 7 popular injection sites for Botox on the face are :
Forehead : The forehead area will naturally become firmer, and wrinkles will decrease.
Between the eyebrows : The wrinkles between the eyebrows become firmer.
The tail of the eye : Reduce wrinkles, crow's feet around the eyes.
The wings of the nose : The nasal axis becomes sharper and clearer.
The cheek hollow : Help tighten and reduce the visibility of wrinkles on the cheeks.
The nasolabial fold : Inject to reshape and narrow the face, reduce the size of the jaw muscles.
The jawline lift : Lift sagging skin around the face.
At Radiance Skin Clinic, we use internationally imported authentic Botox from two leading countries 🇬🇧🇰🇷. It is safe, provides real results, and most importantly, administered by expert physicians in every case.
Radiance Skin Clinic is a premium beauty clinic that provides comprehensive beauty care services to enhance your beauty in every aspect.
Receive free consultation before making a decision.